Double container DB
The rental of a double living unit consists of two interconnected containers without side walls. This set is most often used as offices, changing rooms, warehouses, shops, building materials, etc.

Triple container TB
By connecting three containers without side walls, one large space will be created that can be used as a shop, a larger office, a meeting room, a rest or meeting room, a dining room.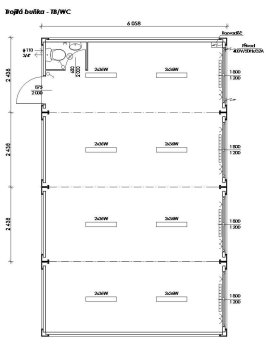 Other assemble units
Individual containers can be combined into assemblies to create larger buildings. We will create an individual price offer for the reports.