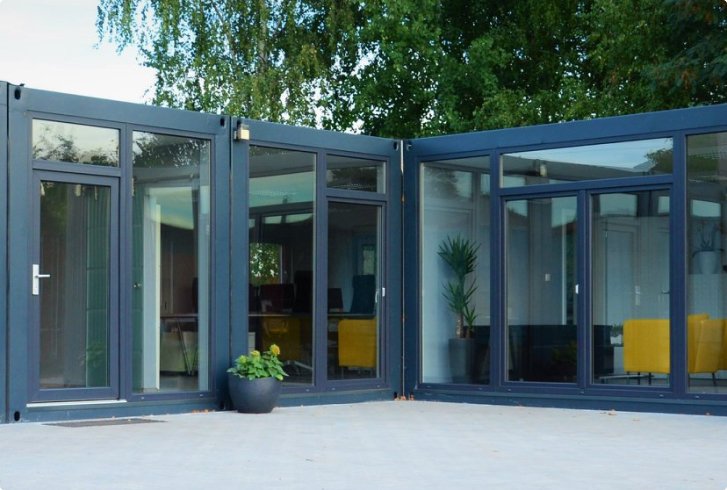 We are a manufacturing and trading company with many years of experience
For more than 20 years, we have been selling new storage containers, residential and sanitary container, mainly to the countries of the European Union and especially the Czech Republic. We have also owned an ever-expanding rental fleet of storage, residential and sanitary containers for more than 17 years. We are constantly refurbishing these containers to keep you satisfied with the condition of the containers.

Our customer services also include container repairs or repurchases. We buy used containers, not only from our own production, but also from other manufacturers. We can repair any container with a metal structure, from minor repairs to bringing them to a state where they look almost like new.

Modular buildings, which offer a variety of uses, are often used. Very popular, for example, for housing or facilities for your company, such as rentals, shops, cafes, restaurants, etc. Exterior cladding in these buildings can be made of wood, various tiles or facades, with a saddle or other additional roof. Production and assembly on site is very fast and high quality.

The new production hall for the production of new containers is equipped with a large paint shop, bending machine, scissors, blasting line, etc. Thanks to this, our containers and constructions are of very high quality and we continue to try to improve and modernize them. We will be happy to manufacture containers exactly according to your ideas and requirements To your questions and inquiries and we look forward to our helpful team of staff!